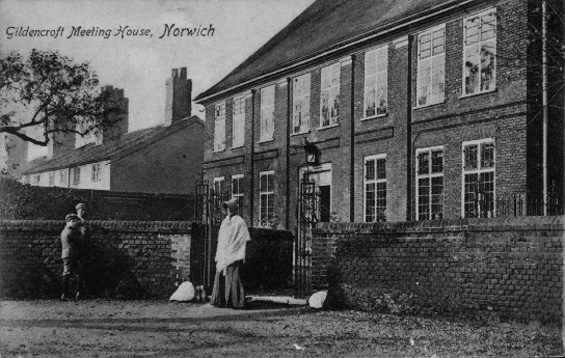 Early 20th-century postcard of the Gildencroft Friends Meeting House
Sadly, this magnificent Quaker Meeting House, which was built in 1698, was almost completely destroyed by fire as a result of enemy action in 1942. The figure supposedly dressed like a Quaker lady of an earlier age looks staged. Indeed 'she' looks like a man in costume. The photographer may have been trying to reproduce the scene in the engraving below. The boys seem genuinely puzzled by it all!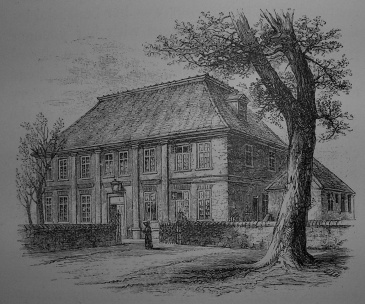 19th-century engraving of the Friends Meeting House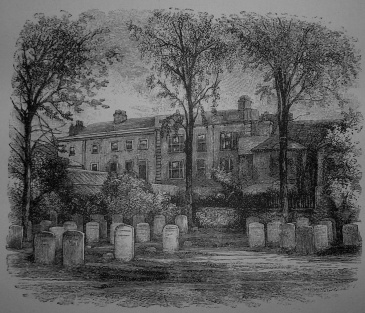 Engraving of the Gildencroft Quaker Burial Ground
This view of the eastern corner of the Gildencroft Quaker Burial Ground in Norwich is almost completely occupied by the graves of members of the Gurney family. The grave of the Norwich-born poet and novelist Amelia Opie still lies in the far left-hand corner. The Georgian-looking houses in the background have long gone. These were in Pitt Street and this is apparently the only record of what they looked like at their back.