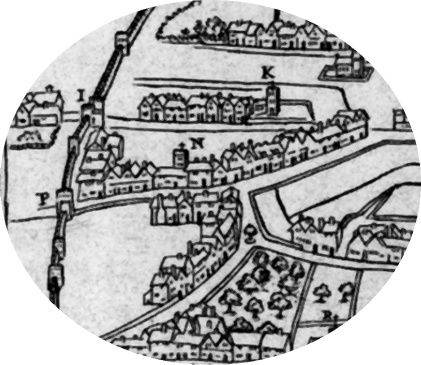 Earliest known representation of St Augustine's Parish,
from William Cunningham's 1558 map of Norwich
St Augustine's church is indicated by the letter N, apparently on the wrong side of St Augustines Street. This is the only known representation of the old tower that fell down in 1677. St Augustines Gate is indicated by the letter P. The large open space in the bottom left is the Gildencroft bordered by St Martin-at-Oak Street.