Obadiah Short - Norwich Painter
(1803–1886)

Obadiah Short was born in St Augustine's, Norwich, on
26 July 1803 and baptised in the parish church the following day, indicating perhaps that it was feared he wouldn't survive.
His parents, Joseph Short and Elizabeth Cubitt, had wed at St Augustine's just twelve days earlier. It is likely both were very young, perhaps no more than 15 or 16. Joseph worked with his father as a maltster on Mousehold Heath to the north of the city; Elizabeth worked in St Augustine's with her mother as a cotton weaver. Her father was sexton at St Augustine's and later at the nearby church of St Saviour's in Magdalen Street. In 1806, fallen on hard times, Joseph accepted payment from a gentleman in the East Norfolk Militia to be his substitute for his contracted term of active service in the regiment; a perfectly legal procedure in that era. Obadiah's earliest memory was of being carried on a wagon with his mother from Norwich to Colchester, where his father was garrisoned. In 1808 his father volunteered for the 40th Foot, which was about to be sent to Spain to fight Napoleon in the Peninsular War under the command of Sir Arthur Wellesley, later Duke of Wellington. Obadiah's mother, as was not uncommon in that period, followed her husband, by now a corporal, on campaign as a camp follower.

Obadiah was left behind in St Augustine's in the care of his maternal grandparents. Eventually, the sad news came that his mother had died in hospital in Lisbon, where she had been taken with the other sick and wounded survivors of Sir John Moore's arduous retreat before the advancing forces of General Sault to the port of Corunna in north-west Spain during the winter of 1808/9. No news of his father's fate ever reached home and it was assumed he had died in the Battle of Corunna on 16 January 1809.

Left a penniless orphan at the age of 5, Obadiah began work as soon as he was able filling bobbins and spinning carding wheels for local handloom weavers. In 1816, aged about 12, he was apprenticed to a master weaver, eventually becoming a journeyman weaver specialising in bombazine, a mixture of silk and worsted usually dyed black and so much in demand for mourning attire.

Short's 'Recollections', written in 1861, provide fascinating details of this early period of his life: his struggles with poverty and hardship; wearying and dangerous child labour in the local weaving trade; the drudgery of apprenticeship to a master weaver; Norwich's colourful civic ceremonies and traditions, such as the near riots of Guild Days and the curious activities of Snap the Dragon during mayoral processions; as well as witnessing gory and dreadful spectacles such as bull-baiting and public hangings.

Poor, with little or no formal education and no patron, Short might now be utterly forgotten but for a fascination with drawing and painting, for which he found he had a natural aptitude. In 1829, aged about 25, he made the acquaintance of a circle of amateur Norwich artists, in particular one Mr Harbord of St Stephen's Church Alley, who passed on painterly tips and techniques as well as allowing him access to privately owed works by the great Norwich painter John Crome and the Dutch old masters. His earliest accomplished canvasses showed in particular the influence of Crome's pupil, James Stark, two of whose landscapes were lent him to Short to copy by a Norwich wine merchant, Edmund Sparshall, whose sons Crome had tutored in payment for his wine bill over twenty years earlier.
In 1832, another of Crome's former acquaintances, William Dalrymple, one of the leading surgeons working in Norwich at this date, provided Short with a letter of introduction to the Earl of Leicester. With this in his coat pocket he walked from Norwich to the Earl's country seat, Holkham Hall, in north Norfolk - a distance of about 30 miles (48 km), where he was treated with kindness and allowed to study the Earl's fine collection of paintings and sculpture, before walking back to Norwich several days later, his notebooks full of sketches and his head full of ideas for paintings.

But a career as a fine artist was beyond his means. Back in Norwich Dr Dalrymple commissioned Short to draw stuffed birds and pathological specimens in Norwich Museum, the latter for use by medical students at the Norfolk and Norwich Hospital. In 1833 he was engaged by another of the city's leading surgeons, John Green Crosse, to illustrate his award-winning essay on the urinary calculus (gall stones), which was published in folio form in 1835 with 29 full-page, lithographic plates, 27 in colour, all clearly marked: 'O. Short. del.' (delineavit – he drew it).

For some reason no more commissions of this kind were forthcoming and in 1834 Short began work for the firm of Willett & Nephew, a Norwich-based silk shawl manufacturer with premises in Pottergate and at the St James Yarn Mill as well as in London. He was to work for Willetts as a 'pattern drawer' or fabric designer for almost 50 years. Sadly, only one piece of fabric that can be positively identified as having been designed by Short have survived: a Jacquard square of silk dated about 1860, with a geometric design based on highly stylised pine cones and lily shapes.
After his brief stint as a draughtsman for the medical profession Short had rejoined the Norwich textile trade just as it was beginning to recover from the long slump that followed the end of the Napoleonic Wars in 1815. Economic depression coupled with lack on innovation in design and production had seen the Norwich shawl trade decline rapidly in the face of increasing competition from Paisley in Scotland and from the Continent. Willett & Nephew were among those progressive firms that sought to reverse this trend by training and employing talented in-house designers such as Short and by modernising production with Jacquard looms and power looms. For a few years in the late 1820s and early 1830s these innovations led to violent protests on the streets and in the large manufactories by home-based or small-scale hand-loom weavers fearful of the loss of their livelihoods, many of them presumably Short's former colleagues, friends and relatives.

Fully employed at Willetts during the week and unable to earn a living as a landscape painter, painting for Short was, in the main, a weekend and vacation activity. It was said that he asked very little for his canvasses and even refused to take more than the asking price when buyers offered it. Given Short was also devoutly religious; it is possible he would have abstained from painting or sketching on the Sabbath. Consequently his output seems to have been small, though no definitive catalogue of his work has yet been published. The locations he chose that form the basis of his compositions in oil and occasionally watercolour were seldom more than walking distance or a short wagon ride from his home in Norwich. Mousehold Heath and the Thorpe Watering were favourite subjects. His range of compositions was also limited. Most commonly they depicted a peaceful, wooded landscape with a track or lane and a lonely peasant figure walking away from the viewer; or a river scene with cattle drinking by the water's edge, a distinctive Norfolk trading wherry on the river and a flat Norfolk vista beyond.
In time the influence of the first generation of the Norwich School of Artists such as Old Crome, Robert Ladbrooke and James Stark, was supplanted by a younger generation, in particular Alfred Priest with his lighter, brighter brushwork. Short's handling of foliage was particularly admired by his contemporaries and favourably compared to one of the younger Ladbrokes, John Berney.

Obadiah Short married Susanna Kyburt in St Augustine's church on 27 May 1821, aged 18, after finishing his weaving apprenticeship. From the baptismal records of their children they appear to have lived in the parish of St Edmund's during their early married life. By the early 1840s they were living in Heigham, a sprawling working-class suburb to the west of the city. Short is described here in the 1841 Census as an 'Artist', though he must still have been quite poor as his immediate neighbours were all artisans and labourers. In subsequent censuses he is described as a 'Designer' or 'Designer of Textile Fabrics' and finally as a 'Designer Artisan'.

In 1851 Short was still living in Heigham, but at a different address where it is noticeable that his neighbours were now white-collar workers such as clerks, teachers, accountants and shopkeepers. Ten years later Obadiah and Susanna (or Susan as she was now known) were living in Lakenham, to the south of Norwich, along with their three remaining unmarried daughters, Rachel, Charlotte and Emma. They seem to have had a lot of daughters, Elizabeth, Harriet, Rachel, Charlotte, Ann and Emma, to name only those who survived infancy, but only two sons, Obadiah, born 1833, died 1834, and another Obadiah, born 1836. This second Obadiah junior is described in the 1851 Census, aged 15, as a 'Designer's Assistant', presumably having joined Willetts to learn the trade at his father's right hand. Five years later Obadiah junior married Elisabeth Wurr, giving Obadiah and Susan two grandchildren, Obadiah William and Elisabeth, before dying in 1863, aged only 27. In March 1871, Susan Short, Obadiah beloved wife of almost 50 years, died aged 76. Her death seems to have coincided with the taking of the decennial census and it is perhaps for this reason that Obadiah Short does not seem to have been recorded in the 1871 Census.
By 1881, now in his late seventies, Short had returned to Heigham, and was living in Golding Street, alone but for his last remaining unmarried daughter Rachel, who is described in the 1881 Census as a 'Housekeeper'. Obadiah Short died peacefully without illness or pain on 15 July 1886, just a few days short of his 84th birthday. His obituary, published in the Eastern Daily Press, noted 'a life not barren of interest to those who care to mark the events of a well spent career, and to notice the success of perseverance under difficulties. … He lived a long, humble Christian life. He was remarkably unselfish and free of ambition, and a devout member of the Church of England. He was kind and consistent to a large circle of friends.'

Many a greater artist might wish for such an encomium.
Text © Stuart J. McLaren, 2010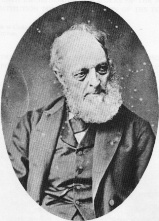 Obadiah Short