A History of St Augustine's Church, Norwich

Click on chapter titles below to open text:
1. Early History of the Church and Parish

2. Which Saint Augustine is it?

3. From the Black Death to the Reformation

4. Strangers, Weavers, Quakers and Dissenters

5. Victorian Restoration and Ecclesiastical Controversy

6. The Twentieth Century and Beyond

7. Architecture and Monuments
Text © Stuart John McLaren, Norwich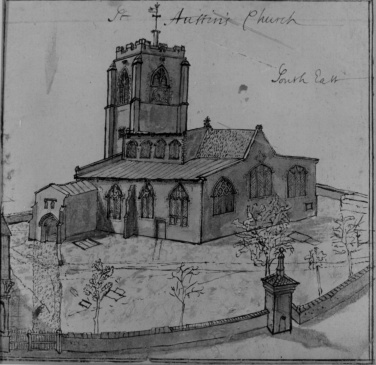 Above: The earliest known image of
St Augustine's church, drawn in about 1713 by the
Norwich antiquarian
John Kirkpatrick
To join Friends of
St Augustine's church, Norwich on Facebook. click here.